Share this URL: https://wisdom2japan2020-en.peatix.com/
Wisdom2.0Japan Last Chance Ticket Announcement
【 Notification 】
Postponement of Wisdom2.0Japan due to the Spread of Corona Virus

Dear all,

I am Junya Ogino, Co-founder of Wisdom2.0Japan.

In light of the rapid spread of coronavirus in Japan in the past few days, we have decided to postpone Wisdom2.0Japan that was originally scheduled to take place on March 21 and 22, 2020.

– We are currently looking to Saturday 17 and Sunday 18 of October, 2020, as our first choice for rescheduling.
– We plan to notify you in early March the outlines of the event for the rescheduled dates.
– For the ticket holders, we have contacted you via peatix message regarding the refund of the ticket. Please confirm.

We believe it is becoming more and more necessary in the world where radical changes happen such as this present situation and making predictions is difficult, for us to pursue the ways to live and be that are rich in humanity, connected to our true self, even with the help of technology.

We also believe that the philosophy and messages of Wisdom2.0 will become more important from the year 2020. Thus, our team is striving to make our first Wisdom2.0Japan even more evolved when it happens later this year.

We hope that you take great care of yourself as well as those around you, and thrive in this chaotic phase of our time.

Thank you very much.

Junya Ogino
Wisdom2.0Japan

-----------------------


Wisdom2.0 Japan Last Chance Tickets On Sale Now!
Get 14% discount off the original price of 69,000 yen.  

Price:59,000yen(64,900yen including tax)
Availability:Feb 1st (Saturday) ~ Feb 29th
※Sale ends as soon as the limited amount of tickets are all sold, or as soon as we announce the end of the last chance promotion.
※Due to the change of consumption tax rate starting from the 1st of Octover, 2019 as announced by the government, we are charging 10% of the original price. If the enforcement were to be postponed, we will return the difference later on.

=============================
"Living Wisely in the Digital Age. "

Wisdom 2.0 is one of the most impactful experiential conferences that originated from the Silicon Valley and is now spreading around the globe.

As we reap the benefits from today's era of AI, robots & IT technology, there is also a need to co-create new "Wisdom" to enrich human lives.

Experts, leaders, and people from various fields and expertise are joining hands to bring the first-ever Wisdom 2.0 event to Japan!

※Wisdom2.0 Japan Information
Date:March 21st (Sat) 13:30〜21:00 (includes a gathering party); March 22nd (Sun) 9:00〜17:30
Venue: Toranomon Hills Forum, Main Hall 5F, Hall A, etc.
https://toranomonhills.com/en/access/

Organized by: Wisdom 2.0 Japan LLC.
More details here: https://wisdom2japan.com/en/

※Ticket includes
Wisdom2.0 Japan event which starts from March 21st, 13:30 and ends March 22nd 17:30(Time is subjected to change)
Participation at the Main Stage, Community Lounge, Movement Lounge, Q&A Sessions, etc.
Please note that the ticket price doesn't include the gathering party admission.

=============================


◆ Speakers 2020
※Confirmed speakers. More to be announced in the coming future.




◆Barbara Lee Fredrickson
Social psychologist, positive psychologist, Principal Investigator of the Positive Emotions and Psychophysiology Lab (PEPLab) at the University of North Carolina.



◆Tristan Harris
Co-Founder, Center for Humane Technology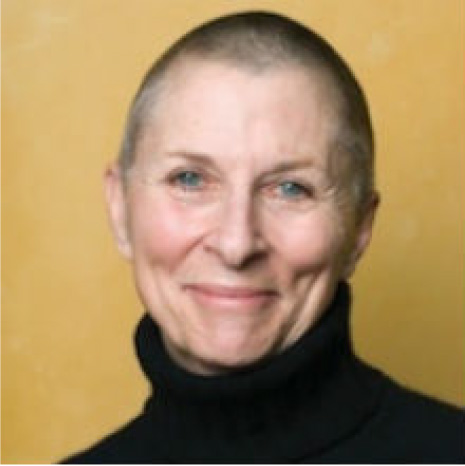 ◆Joan Halifax
Founder-Abbot at Upaya Zen Center, social activist and anthropologist.




◆Chade-Meng Tan
Founder of Seach Inside Yourself (SIY), writer and philanthropist



◆Soren Gordhamer
Founder of Wisdom2.0



◆Thupten Jinpa
Ph.D. in Religious Studies, from Cambridge University Principal, English translator to Dalai Lama



◆Masako Takeda
Managing Executive Member of CHRO HR General Affairs Division at Calbee Co., Ltd.



◆Isshyo Fujita
Soto-sect Zen Priest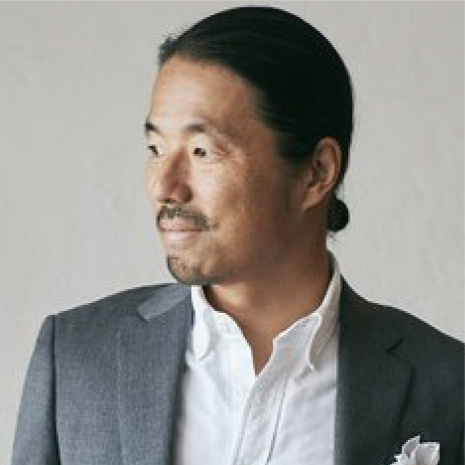 ◆Michiaki Matsushima
Head of Editor at Wired Japan



◆Saso Kunitake
Biotope representatives / Chief Strategic Design



◆Takashi MAENO
Dean and Professor at the Graduate School of System Design Management, Keio University. Researcher on the science of happiness.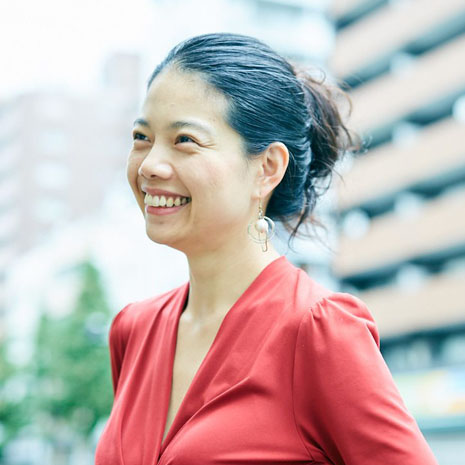 ◆Mayuka Yamazaki
Hanamichi-ka "Flower arrangement" expert. Harvard Business Review specially-appointed editor.



◆Chikahiro Terada
President and CEO of Sansan Co. Ltd



◆Kazuya Yokozawa
Stone Flute Musician


◆Akie Iriyama
Professor at the Graduate School of Business and Finance, Waseda University


◆Koubou Inoue
Vice High Priest of Pure-land Sect Korinji Temple



◆Tomohiko Yoneda
Founding Editor in Chief of FINDERS

◆Keiko Hamada
Supervising Editor in Chief of BUSINESS INSIDER JAPAN / former Editor in Chief of AERA

◆Kitty White
Global character that everyone knows


◆Event overview


A general view of the Wisdom 2.0 event in San Francisco.
There are community lounges where participants can interact with one another; and separate spaces for yoga, meditation, Q&A sessions with speakers and other workshops. The concept of Wisdom 2.0 Japan will be similar to that of Wisdom 2.0 SF.


※Cancellation policy
Cancellations are not accepted after application has been submitted.
The name of the applicant or participant can still be changed until the end of February through the application/notification page and the new name, address, and other contact details must be clearly communicated. Please note that the transfer of tickets in petatix ​​will only happen after the recipient re-confirms his or her receipt. In addition, please confirm the terms and conditions regarding attendance below:

<Regarding The Specified Commercial Transactions Act>
The terms and conditions below apply to all participants of Wisdom 2.0 Japan and anyone who participates in events, workshops, and other events provided bymWisdom 2.0 Japan. The terms of the contract are defined below.

Applications will only be accepted after agreeing to the following terms and conditions, so please read and accept the following before applying.

If you have any questions, please send them to the following address. info@wisdom2japan.com


Article 1 (Application for attendance)
1. Those who wish to attend the Wisdom 2.0 Japan event must first apply for the event through our online application procedure in the Wisdom 2.0 Japan notification/application page. Please provide accurate and up-to-date information.

2. The formal application procedure will only be completed after receiving the application and full payment. Upon completion of the application process, Wisdom 2.0 Japan will notify you by e-mail of the final confirmation of the application.

Article 2 (Privacy Policy, Use of Registration Information)
Registration information of Wisdom 2.0 Japan's participants is limited to access only within the Wisdom 2.0 Japan company. In no case will it be transferred to or provided to another company.

Article 3 (Cancellation / Change of attendance)
Cancellations after application for the event are not accepted.
Change of applicants/participants must be made one month before the event, and the name, address, and other contact details after the change must be clearly communicated through the application/notification page. In addition, the transference will only be made after the new recipient completes the receipt, so please be sure to keep and confirm the receipt.

Article 4 (In the case of Cancellation/interruption of events)
Wisdom 2.0 Japan event can be canceled or interrupted in the case of unavoidable weather, natural disasters, or sudden illnesses. In this case, Wisdom 2.0 Japan will refund the tuition fee for the event within 10 days of the event cancellation/interruption notice.

Thank you

Wisdom 2.0 Japan, LLC

June 28, 2019


read more
Updates
イベント詳細情報を更新しました。 Diff#523402

2020-02-15 07:37:52
More updates
Oct 17
-
Oct 18, 2020
[ Sat ] - [ Sun ]
1:30 PM
-
5:30 PM
JST
Add to Calendar
Venue

Toranomon Hills
Tickets

Wisdom2.0Japan Early Bird Ticket Announcement ¥49,000(¥53,900 including tax)

ON HOLD

¥53,900

Wisdom2.0Japan Group(3 people) Early Bird Ticket ¥46,000 per person(¥50,600 including tax)

ON HOLD

¥151,800

Wisdom2.0Japan Advance Ticket ¥54,000(¥59,400 including tax)

ON HOLD

¥59,400

Wisdom2.0Japan pair(2 people) Advance Ticket ¥52,000 per person(¥57,200 including tax)

ON HOLD

¥114,400

Wisdom2.0Japan Group(3 people) Advance Ticket ¥ 51,000円 per person(¥56,100 including tax)

ON HOLD

¥168,300

Wisdom2.0Japan Last Chance Ticket ¥59,000(¥64,900 including tax)

ON HOLD

¥64,900

Wisdom2.0Japan pair(2 people) Last Chance Ticket ¥57,000 per person(¥62,700 including tax)

ON HOLD

¥125,400

Wisdom2.0Japan Group(3 people) Last Chance Ticket ¥ 56,000円 per person(¥61,600 including tax)

ON HOLD

¥184,800
Venue Address

1 Chome-23-1 Toranomon, Minato City, Tokyo 105-6390

Japan
Organizer